Bárbara Sánchez Barroso
---
Bárbara Sánchez Barroso (Lleida, Spain, 1987) holds a degree in Fine Arts (2012) and Audiovisual Communication (2011), she also studied a Master in Theory of Literature and Comparative Literature at Universitat de Barcelona. She was a lecturer of communication and education at Universitat de Barcelona and was a guest lecturer at Univerzita Karlova, in Prague. She is part of the Nenazas collective, with which publish fanzines and gives performances. Among other awards she has been selected to be part of the video library of the Reina Sofia Museum.
Recently she has shown her work in group shows in Madrid, Tunis and Quito. She has also been in art residencies in Addaya (Mallorca) and Tunis (thanks to JISER). She was won grants like Sala d'Art Jove and Fundació Guasch Coranty and has had solo shows in La Capella, within the BCN Producció 2016 programme, and in the Espai 13 of Miró Foundation curated by Alexandra Laudo.
Currently she studies a postgrade course at HISK, in Gent, Belgium thanks to the support of a Han Nefkens grant.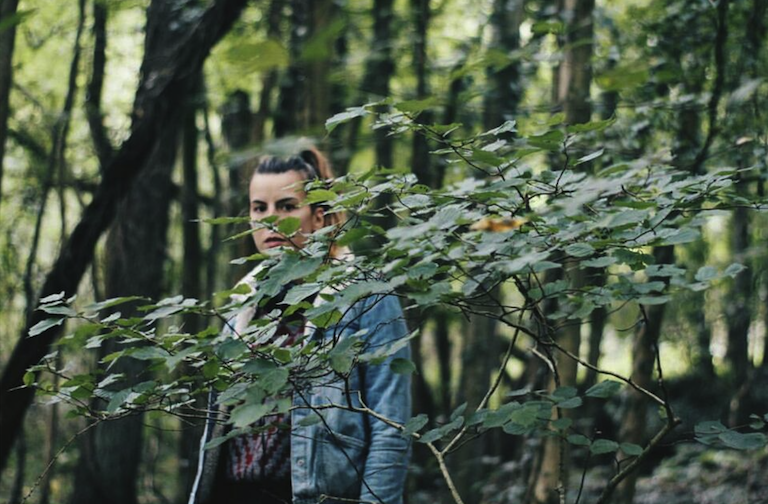 http://barbarawong.info/
Titles
Paraiso

2017


Bárbara Sánchez Barroso
Statement
Flâneuse [flanne-euhze], noun, from the French. Feminine form of flâneur [flanne-euhr], an idler, a dawdling observer, usually found in cities.
My artistic work takes an interdisciplinary approach, using performance, video and installation. Through them I cover subjects such as feminisms, personal relationships and everything susceptible to remaining on the periphery. I am interested in the political dimension of the personal, the vulnerable and the power of narrative, whatever its form; this is why I do not understand the practice of art without writing, cinema and poetry.