Hamaca invites you to be part of our community of Friends: people and cultural entities fascinated about non-conventional video practices, interested in supporting the project, about what and how we run it.
Why to become a Friend of Hamaca, an Amiga de Hamaca?
Because you prefer cultural structures of collective nature.
Because you are interested in video and experimental cinema.
Because you want it to be disseminated, researched, learned ...
Because with your Single Fee you will reduce the cash and liquidity delays that we suffer every year during the first 6 months. You will facilitate that the technical team, directors and collaborators of all programs will get payed without delays.
Because thanks to you, the Hamaca platform and all those who support it with their work will find ways for stability, continuity and well-being.
Because many small units make a big thing.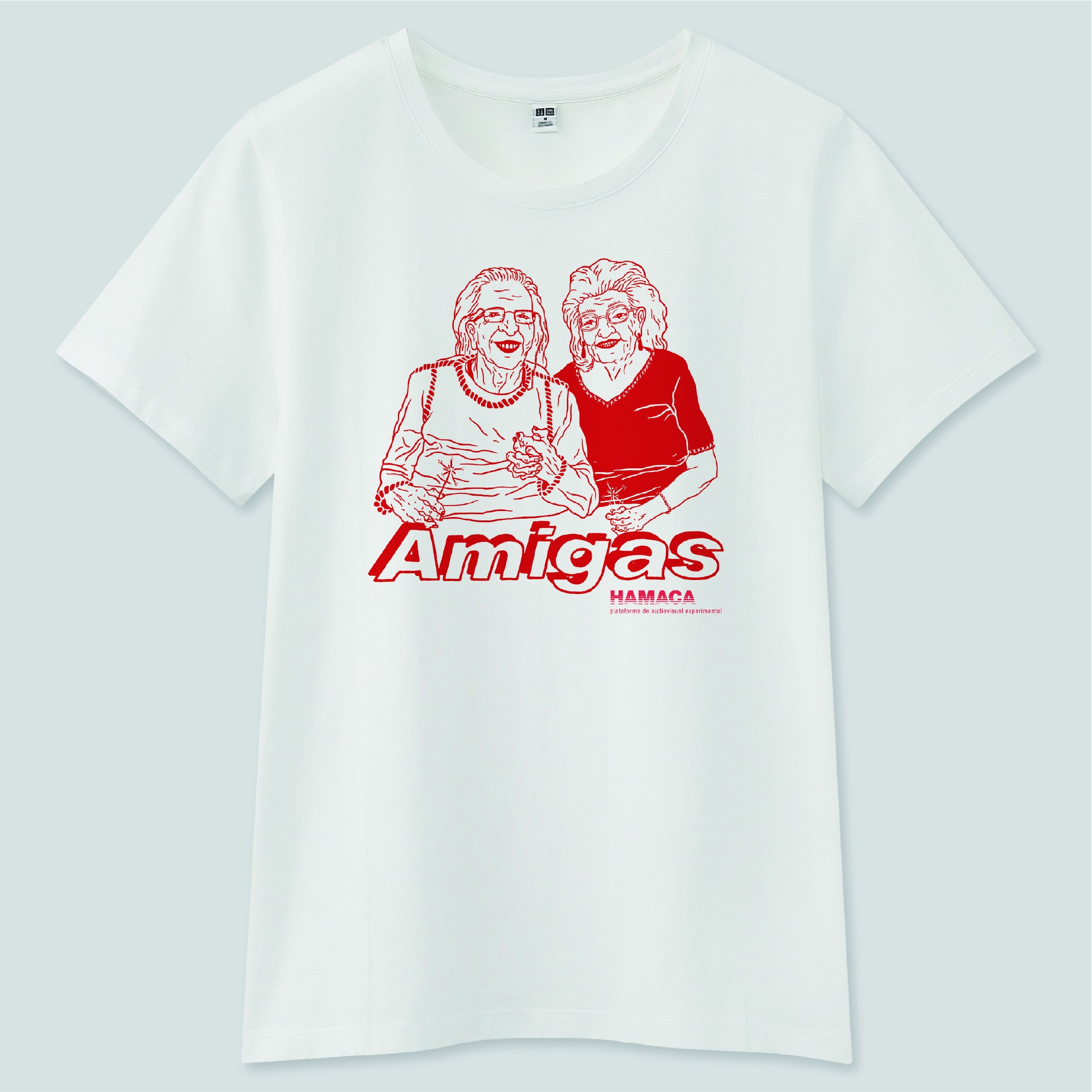 How does it work?
Option 1)
Become an Amiga Hamaca with a contribution of € 18 and get the T-shirt Amigues Hamaca <3
Option 2)
Become an Amiga Hamaca for your whole life. Pay a single fee of € 50. No annual commitments! And as benefits, you get:
Free or reduced tuition in our learning programs
Access to all screening programs
Possibility of consulting the archive in its entirety, temporarily and upon request
The T-shirt Amigues Hamaca <3 as a gift
Option 3)
Become a VERY Amiga Hamaca by contributing with larger amounts as a donation. In addition to all of the above benefits, you will become a recognized patron of the project.
* * *
VERY Amigas Hamaca
People who have supported the project in a unique way (not necessary or only through donation)
Eugeni Bonet
Mireia c. Saladrigues
Marc Vives
Violeta Mayoral
Clara Piazuelo
Miguel Álvarez
Anna Manubens
Cristina Garrido
Mariona Moncunill
Olatz Azcona Saldías
Jota Pony
Ignacio Vega Quintanal
Jara Rocha
Laura Baigorri