DELACREW
---
DELACREW is a band with only one aim: to innovate and explore. They experiment with a range of styles —Drum & Bass, Downtempo, Breakbeat, Jungle — mixed with video to create an explosive and powerful live set.
A collaboration of Redribbon and Softless crews formed in Spain in 2004, DELACREW spend their time creating both video & audio tracks and performing live drum and bass sets worldwide.
In 2006 DELACREW began experimenting with video, generating a mix of visuals with their experimental musical style to spectacular effect. They also extended their scope, engaging in graphic design multimedia conferences and video-clip postproduction.
DELACREW's trademark style of futuristic and urban audiovisual performances inflicts a shocking, intoxicating effect on all who experience them.
To date, they have had two releases with the underground Drum & Bass labels Mushcore Recordings (HUN) and FUCKTR XIII Recordings (ESP).
In recent years DELACREW have shared the stage with such renowned produces and DJs as Noisia, DJ Phantasy, Concord Dawn, Phace, Spor, Black Sun Empire, Pendulum, DJ Hype, Aphrodite, Total Science, Technical Intch, and many more…
DELACREW joined forces with Science of Sounds (SOS) in 2007, representing the Drum & Bass side of this versatile and fresh collective. This union kicked off with the 'Electro Reality Tour' in Manila, continuing in Guangzhou, Shanghai and Beijing—the home of SOS.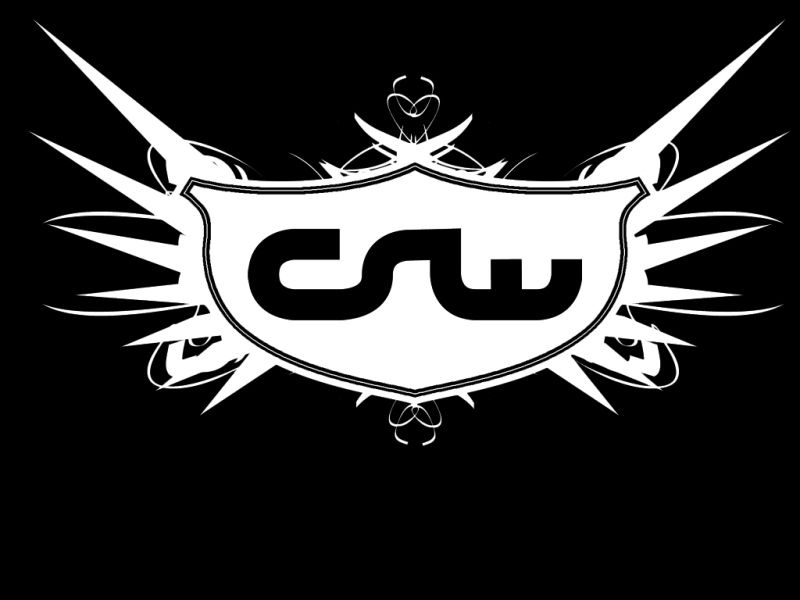 www.delacrew.net/
Statement
L'activitat de Delacrew dins de l'escena vj, a través de directes, conferències o exposicions, ha tingut un paper pioner i important en la introducció del concepte vj en la cultura electrònica espanyola i, al costat de la producció simultània de drum&bass, manté un procés obert d'evolució o fusió del veejing amb altres àrees de creació com el cinema, el videoart o la publicitat que li ha valgut el reconeixement en les primeres exhibicions dedicades a aquest camp a Espanya.

La importància de Delacrew dins del fenomen veejing radica en dos punts: el cinematogràfic de les seves creacions en un moment en el qual imperava l'abstracte i distorsionat i el missatge social de les seves creacions quan el veejing era vist com una forma de decorar festes.

Sense abandonar els patrons del veejing (color, ritme i barreja), Delacrew han portat els loops de video al límit del narratiu, creant pel·lícules cinematografiques en temps real després de les quals, era possible extreure un fil conductor i una idea subjacent.

El punt en el qual Delacrew ha mostrat més interès ha estat el de la creació pròpia "contra" el sampleig d'imatge ja existent. No obstant això cal matisar que els membres de Delacrew mai es van mostrar contraris al sampleig d'imatges sempre que hi hagués una intencionalitat i una raó documental per fer-ho. La docèncía de Delacrew, més enllà de tècniques de producció o barreja, sempre s'ha basat a treure de l'alumne la creativitat que posteriorment ha de generar l'obra i la posada en escena.

La carrera musical de Delacrew està marcada pel seu compromís de compartir la seva obra audiovisual. Tota la seva obra està llicenciada sota Creative Commons i els segells amb els quals editen treballen amb aquesta mateixa llicència. Delacrew sempre ha fugit de qualsevol semblança amb la figura del dj i els seus live sets es caracteritzen per la creació en directe i l'ús d'ordinadors i dispositius Midi.