Juan Rayos
---
Video jockey who works in real time, putting together various non-narrative visual structures from a gallery of loops. He works with material recorded by him as suitable material that then manipulates and distorts altering its interpretation. The images are sewn together with music, synchronized or offering a plastic counterpoint to space and sound.

He screened in venues such as LeClub, Latex, Hossegor, La Fulop, JAM, Ateneo ... and has worked as a resident in the club Hoss and Biscuit, Valencia. He has participated in festivals such as Observatori 2004 and 2005, Fusión04 / IVAM, Este05, Optics Festival, Lux2006, FAME06, Átaloencorto 2007, Cycle SON1V1S10, Ensems 2008 ... and displayed in the gallery My Name is Lolita (Madrid), La Sala Naranja ( Spain), Videoart Center (Tokyo), Culture VJ (Córdoba), Loop 2007 (Barcelona) ...

He is Superior Technic in Photography and Technic Specialist in Sound and Image, Diploma in Sound and video and TV from the University of Alicante.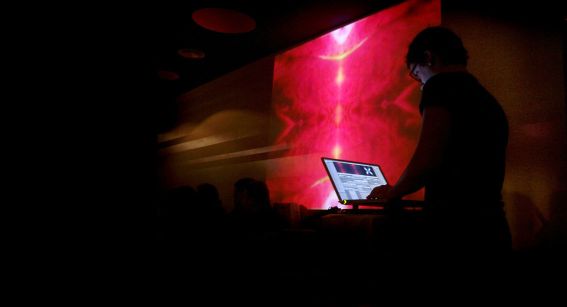 http://www.juanrayos.com/