Lois Patiño
---
Lois Patiño (Vigo, 1983). He combined his studies in film with those of psychology at the Complutense University of Madrid before going to New York where he completed his film studies at NYFA. He later did the MA in Creative Documentary at UPF in Barcelona. He has taken courses of videoart at UdK Berlin and workshops with artists and filmmakers such as Joan Jonas, Donald Kuspit, Pedro Costa, Victor Erice or Daniel Canogar. He has collaborated with director Mercedes Álvarez in his film Futures Market.
His work moves in the borderland between video art, documentary and experimental film. His main interest lies in studying the processes of identity and consciousness. This has led him to the study of psychopathology where identity is destroyed and replaced by another, as in the series Sand Faces, or to the reflection on death and memory loss, where the self disappears, as in Remembering the Faces of Death and in the video-installation The empty body .
In recent years attention has focused on the perception and the notion of landscape and the environmental influence on people, as in video art pieces Landscape-Duration and Landscape-Distance. This look has become more intimate and showing a special interest in the search for the developer in landscape.

His work has appeared on international festivals such as Rencontres Internacionales París/Madrid/Berlín, Documenta Madrid, Las Palmas Festival, Jihlava Festival, Videoformes ClermontFerrand, Big Screen Project New York... and art centers such as Centre Pompidou in Paris, the Reina Sofia Museum, Haus der Kulturen der Welt in Berlin, CGAC Santiago de Compostela, Casa Encendida Madrid...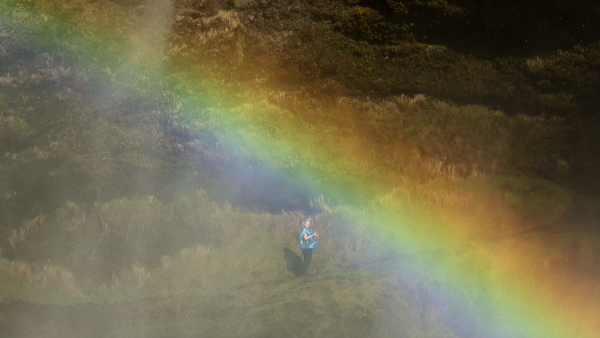 www.loispatino.com