Haver d'explicar-me | Amb L'Orgullosa al Zumzeig
June 22, 2022
---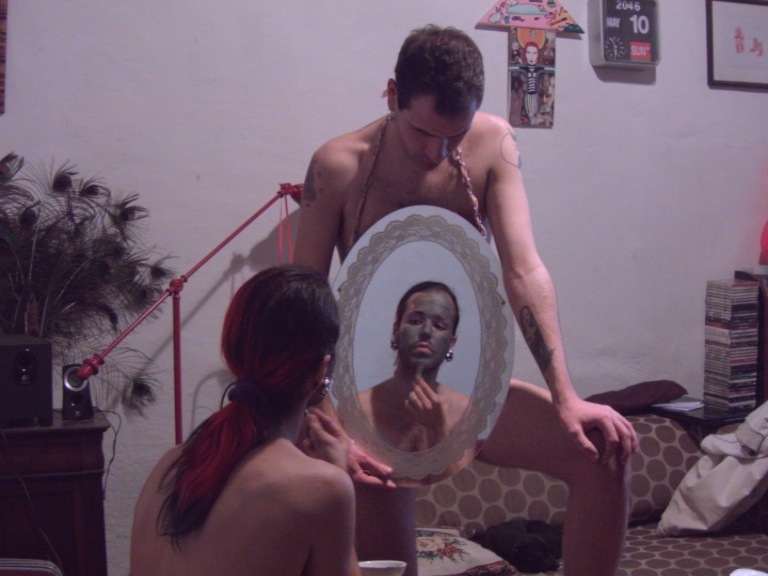 Hamaca presenta una sessió de peces de vídeo experimental que ofereixen exercicis de representació de la dissidència, totes elles realitzades per autores d'identitats alienes a les cisnormativitat que s'han incorporat al catàleg en 2022. El programa recorre maneres d'exposició de l'íntim i el comunitari que deambulen entre el festiu i el domèstic, l'escampi i el delicat, l'insolent i el discurs organitzat... Una sèrie de peces que apel·len a la celebració de transcendir l'hegemònic, a la memòria i la imaginació queer i a la contínua disjuntiva sobre la conducta enfront dels qui romanen dins dels límits de la norma: provocació, excés, pedagogia, violència, visibilitzar, tendresa...?
La sessió serà presentada per Koba Gómez. Què som tu i jo més que una performance? How beautiful you are how beautiful sweetheart WOW you're so amazing such beauties thank you please excuse me? Spectacular spectacular what's the name of that song? Give me a hug come on aw baby I love your eyeliner you look amazing YOU FAGGOT.
Programa
Lesboterrorismo, Koba Gómez (2022) 7 mins
Habitándome, Rio Molinengo (2021) 1 min
Anoche soñé que volvía a la mansión del vicio, Mariokissme (2015) 26 mins
mar(i)cona, Candela Cienfuegos (2021) 13 mins
Lloc: Cine Zumzeig
Data i hora: 22 de juny, 19:00 h
Preu gratuït, entrada lliure fins a completar aforament
Aquesta sessió forma part del programa L'Orgullosa, una campanya municipal en commemoració del 28J en la defensa de drets i llibertats dels col·lectius LGTBI, contra la LGTBIfobia i en la promoció de la diversitat sexual i de gènere.