MIXTAPE: FONS EN RELACIÓ AL MACBA
June 10, 2022
Programa de vídeo en loop per a Arxius possibles
10 de juny - 10 de juliol | Convent del MACBA
---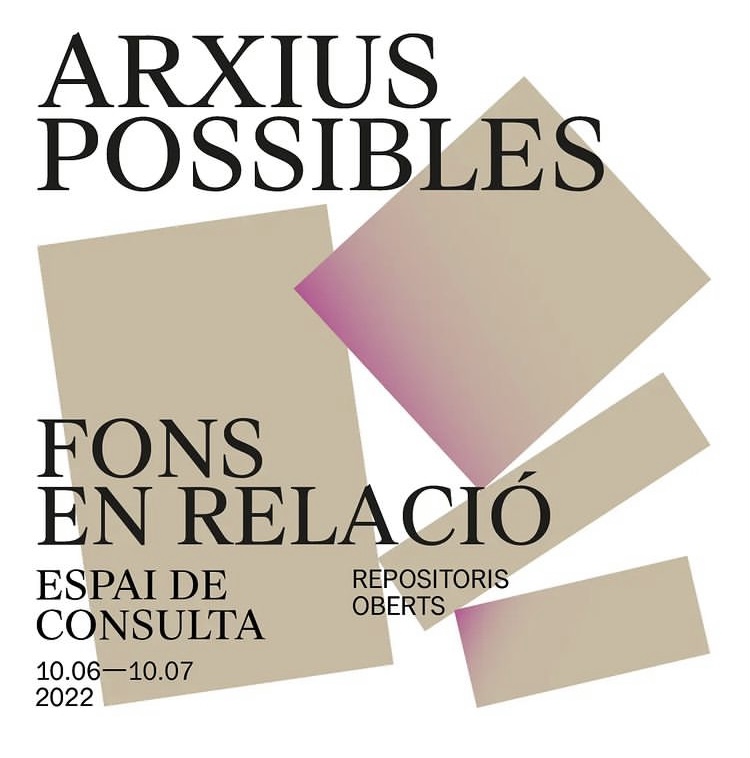 Aprofitant l'acolliment d'ISEA 2022, el Macba ofereix el programa Arxius possibles especialitzat en pràctiques arxivístiques i conservació de patrimoni. En aquest marc formem part del programa de projecció Mixtape: Fons en relació. Repositoris oberts.
Sessió 1: TRANSFERÈNCIES. MEMÒRIES SOCIALS (Repositori digital MACBA). Amb La tierra de la madre (Marcelo Expósito i Joseantonio Hergueta, 1993-1994), La memoria interior (María Ruido, 2002) i Archivo F.X.: Entrada: La casa (Pedro G. Romero, 1999-2007).
Sessió 2: FONAMENTALS (Arxiu Hamaca). Amb 133 (Eugenia Balcells i Eugeni Bonet, 1978) i El camino de las abejas (Toni Serra, 2018).
Sessió 3: EXPLORACIONS DE CAPVESPRE (Arxiu OVNI). Amb Distorsió d'una Esfera Perfecta (Basik Kubasik), Un ordre diferent (Maya Wolinska) i Silenci en el despertar dels mons (Simona Malatesta, Vicente Barbarroja i Lili Marsans).
Sessió 4: TRANSFERÈNCIES. ORALITATS (Repositori digital MACBA). Amb Performing the Border (Ursula Biemann, 1999) i The Americans of Samaná (Robbins / Becher, 1998-2001).
Sessió 5: CONTEMPORÀNIES (Arxiu Hamaca). Amb Sé Villana. La Sevilla del diablo (María Cañas, 2013), El conocimiento nunca viene solo (Regina de Miguel, 2012) i Lumen Glorie (Pedro Garhel, 1995).
Lloc: MACBA (Convent)
Data: 10 de juny - 10 de juliol
Preu gratuït, entrada lliure fins a completar aforament