'Visiones majaras' Crazed Visions
Oct. 5, 2021
Hamaca's project with LOCUS* at La Casa Encendida (Madrid) proposes a screening selection of audiovisual pieces as a starting point to explore issues that affect us, stimulate an individual & community reflection on psychic suffering and crystallize the emotions generated in a collective safe space.
---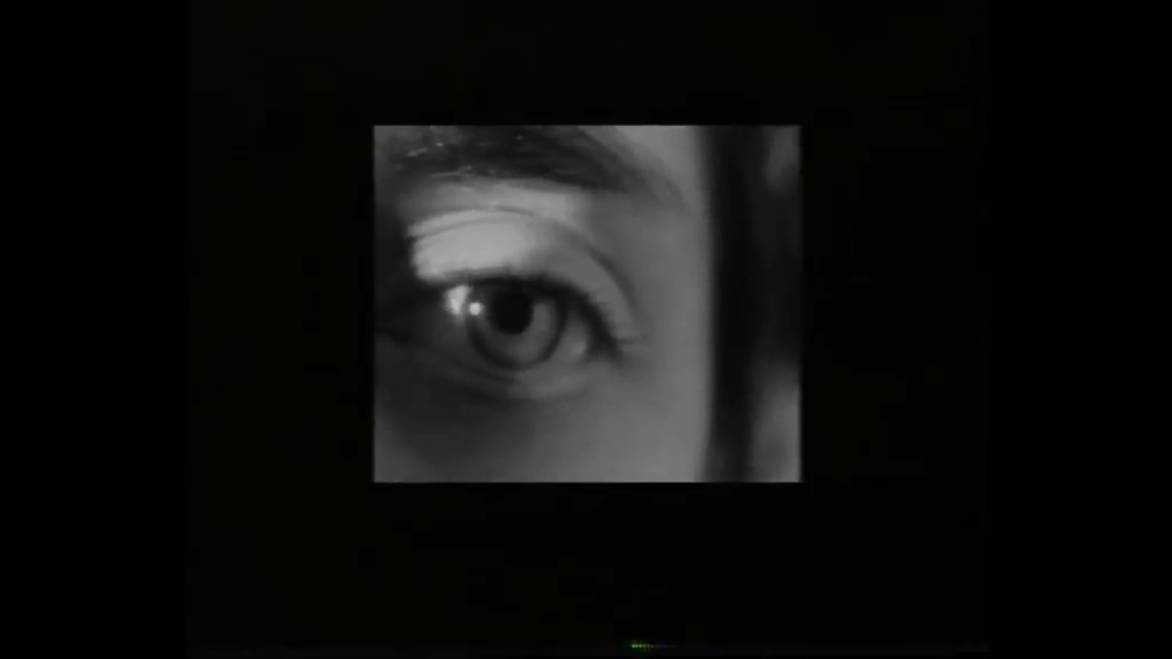 The program 'Visiones majaras' displays four screening sessions on madness, society, suffering and emotional management, open to an audience interested both in the subject of mental health and experimental audiovisuals. After watching the films, a closed parallel viewing & discussion group will work around the concept of a safety place*.
*The concept of safety place, which in hegemonic psychiatry is related to spaces of police containment and health, is subverted by LOCUS* claiming the coexistence with madness based on mutual support.
Notice of sensitive content: this activity contains information on various issues related to psychic suffering that may be disturbing to those who have experienced mental health problems.
Screening Program
Session 1 #MADNESS | October 6, 6:00 p.m.
This first session introduces us to two key concepts: madness and safety place. Have we ever imagined ourselves acting or have acted "crazy"? how? have we felt free to do so? have we felt ashamed, isolated, guilty or persecuted for having acted/been weird? As a result of this reflection we approach the concept of "place of security", ensuring the creation of spaces from and for crazy people, in order to alleviate, accompany and share the psychic suffering and claiming the coexistence with madness through various contemporary creative languages based on mutual support.
Price: free of charge
→ Registration
Double Vincle, Antón Cabaleiro
Tránsitos (furió), Dolores Furió
Kiss the fire, María Cañas
Rina Bouwen, Diana Larrea
Zona Compartida, Félix Fernández
Im Fluss, Cecilia Barriga
Session 2 #SOCIETY | October 13, 6:00 PM
In today's society of toxic positivism, hyper-demanding, hyper-medicalization and the spectacle in RRSS, this session aims to open the conversation about issues that run through us from the everyday to the strange. How do we feel and relate to the society around us? When madness is the logical response to a sick society, fears, desires, demands, judgments, doubts, violence, etc. come into play. Through this viewing we leave the normative and sane vision of life to explore other imaginaries and ways of hacking reality.
Price: free of charge
Abismo, Raúl Bajo Ibañez
El origen de la violencia, Cecilia Barriga
Irrational 10, Daniel Andujar TTTP (Technologies To The People)
Kill your idols, Estíbaliz Sádaba
Baila la contrareforma, Marta De Gonzalo y Publio Pérez Prieto
Cultura y Simulacro, Elo Vega
Session 3 #SUFFERING | October 20, 6:00 pm
Psychic suffering and mental disorders traverse 1/4 of the world's population (and 1/6 of the European population), yet those who seek help remain a minority. Stigma, the socio-economic context and the various oppressions, dominations or discriminations multiply the suffering and amplify the resulting isolation, together with the hyper-medicalization proposed by the health system (a worryingly growing trend). We talk about psychic suffering and divergent experiences (increasingly common) to make them visible, validate and integrate them as part of the human experience, stimulate a collective reflection and an honest and fruitful conversation about it.
Price: free of charge
La muerte de nuevo, Antonio Perumanes
Nueve segundos de negro, Alex Reynolds
Els Banyets. A Virginia Wolf, Paloma Navarés
Air race (arquitecturas humanas): Tossir, Daniel Chust Peters
Siete Cuentos para la Cárcel de Carabanchel, Rafael Lamata y Jaime Vallaure
Aimless in the city, OPN Studio
Session 4 #EMOTIONAL MANAGEMENT | October 27, 6:00 p.m.
The system in which we are born, raised and develop as people, lacks emotional education: we are not able to identify the emotions that invade us, or we feel obliged to hide them, silence them or manage them so that they do not affect our ability to produce and/or function in front of society. Sharing psychic experiences from the first person enables other strategies for managing emotions, other self-management practices that are built from care and self-care, horizontality -and the empowerment that comes with the fluidity of roles-, respect for time -own and others.
Price: free of charge
Sinfonía del sueño, Alonso Gil
El amor es tu destino, Toni Serra / Abu Ali
Infancia prohibida, Venga Monjas
1ª Olimpiada doméstica, Campanilla
Nuevo mensaje recibido, Marc Gascón Blasco
Cantando mi mal espanto, Alonso Gil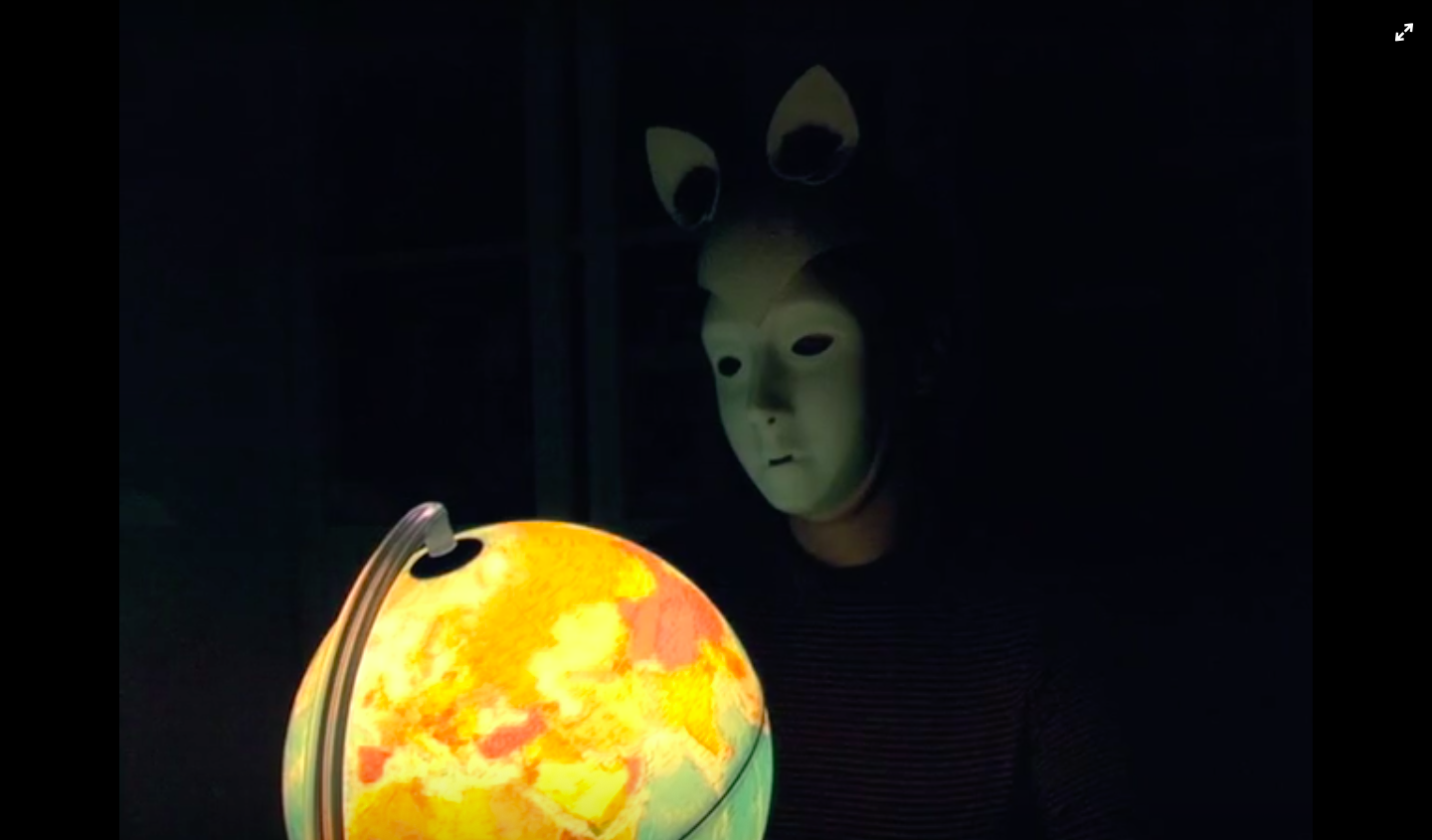 Working group 'Visiones majaras': spaces for coexistence
Mental health issues are symptoms of a society in crisis. Faced with the insufficiency and violence of the conventional response, we use affection and mutual support to generate a safe environment and the crystallizing power of audiovisual language to stimulate collective reflection on issues that cross the coexistence with divergent psychic experiences.
This working group for viewing and discussion is a place of safety under construction. Its objective is to create an environment of trust in which, through the group of viewings, to be able to converse on diverse experiences crossed by psychic suffering. The collective viewing of the proposed pieces is a starting point to channel the exploration of themes that cross us, stimulating an individual-community reflection on psychic suffering.
On the other hand, it fosters the gestation of a collective feeling that will be poured into the work sessions, making possible a space to create bonds from a common experience, crystallize emotions and order the desires, needs and concerns that have been generated, from the individual to the collective scale and vice versa. The process is based on using the methodology of the LOCUS* project from the audiovisual, from the experience of the cineforum. During the four sessions accompanied by screenings, the themes of the program will be prepared and debated before and after their viewing.
Price: 10€.
Aimed at: from 16 years old. People who feel young and have or have had in the past a relationship with psychic suffering or divergent psychic experiences.
Pre-booking course open to 10 places. Once you have pre-registered, we also need you to answer the following selection form. The course fee will be charged only after final selection.
→ More information and registration
5 Oct: Group presentation session.
6 Oct: Session 1 #MADNESS
13 Oct: Session 2 #SOCIETY
20 Oct: Session 3 #SUFFERING
Oct 27: Session 4 #EMOTIONAL MANAGEMENT
3 Nov: Closing session.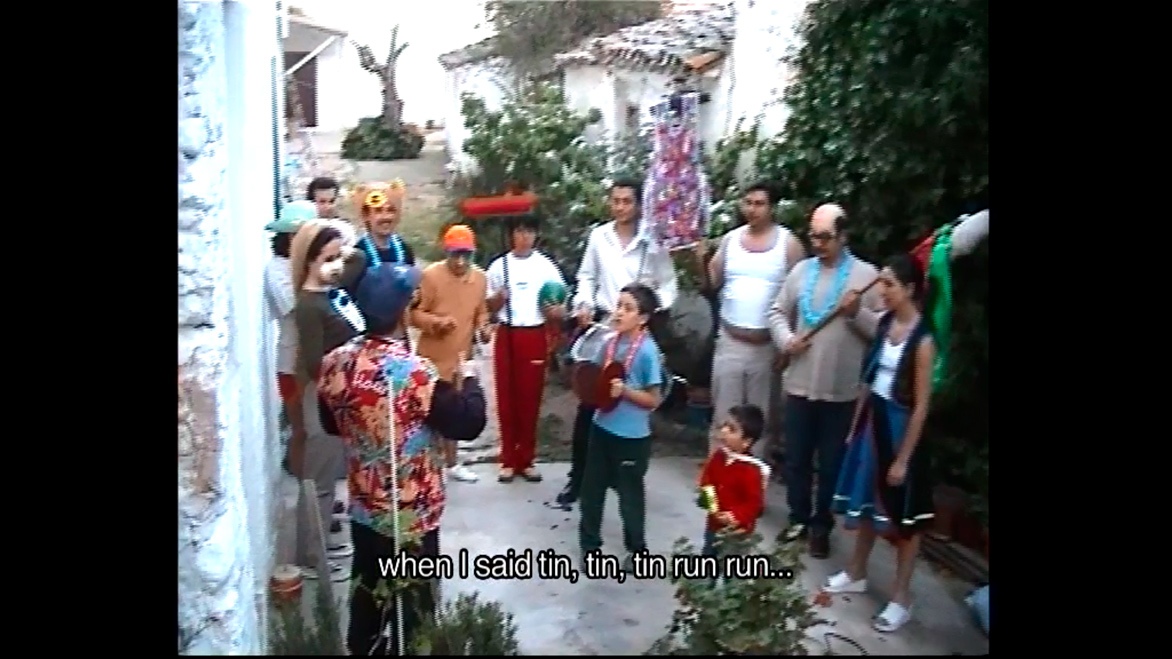 Curated and mediated by LOCUS*
LOCUS* subverts the concept of "safety place" - in hegemonic psychiatry it is related to spaces of police and health containment - through diverse contemporary creative languages, claiming the coexistence with madness based on mutual support.
Hosted and funded by: La Casa Encendida
Social and cultural center of the Montemadrid Foundation, open and dynamic space for all audiences, where artistic expressions coexist with educational activities, reflection and debate, which revolve around its four areas of action: Culture, Solidarity, Environment and Education.
Coordinated by: HAMACA