Nuria Vila
---
Degree in Information Science (2000), Graduate School Eina: Fabrics Exhibition, processes and formats (2003), DEA in Social and Cultural Anthropology from UB (2008).

He currently lives in Barcelona and Caracas, where she works as director and visual editor. She has worked on everything in the world for various television documentaries and TVE in Catalonia, Barcelona TV. In collaboration with Avila Caracas Television (Caracas) where she is a teacher. For this station has also recently conducted an experimental fiction miniseries of four chapters.

Several years ago she was part of art groups and activist in Yomango and Las Agencias.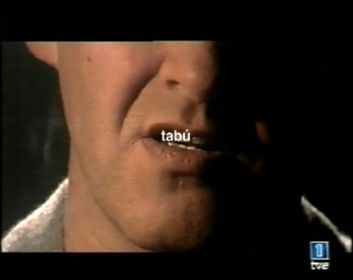 Statement
In general I am interested in jobs that generate images from a reflection on the same task of representation. However, apart from this research in the audiovisua, sometimes I am more interested in the process than in the results. So I am bound to experience-based grassroots organizations that put in the center the spread of communication tools or training for reading and imaging.

Thus, in Barcelona I have been part of the experience of audiovisual production workshop Videometrópolis, supported by Hangar and which I collectively produced a DVD compilation of work that came out in 2007.
While in Caracas, I work giving workshops of video with cultural experiences such as Tiuna Fort or more institutional such as Ávila TV but whose work is focused mainly on the outskirts of Caracas.

Recently I am experimenting with the boundaries between documentary and fiction and low-budget fiction productions to realize the social and political realities of the places where I work. Such as the project Román and Yenilú, a four-part miniseries based on Romeo and Juliet and set in the barrios of Caracas self, a production of the Metropolitan School of Ávila TV where I worked as a screenwriter and co-director.