Pedro Jiménez
---
BA in Audiovisual Communication from the Universidad de Sevilla. Specialist in Education via Internet from the UNED, Certificate of Pedagogic Aptitude by the ICE at Universidad de Sevilla. Researcher - working towards a PhD in Processes of Communication -. Member of the coordination team of zemos98, a collective working on projects focusing in the audiovisual medium as a possible channel of education-reeducation in relation to media and global culture. zemos98 organises yearly audiovisual festivals since 1999. Sole administrator of the general partnership hapaxmedia.net, in charge of managing net resources, as well as the graphic design, multimedia productions and various educational projects in audiovisual media.

As a sound.visual artist Jiménez has participated in exhibitions such as the attachment of borderhack 2.0 or big b[o]ther at the Walker Art Center. He has been working on voluble.net since 1996, an art collective that develops and publishes sound and audiovisual mix projects, installations and laptop music. As an audiovisual artist he has co-directed Peatón Bonzo (el documental) among other works. National prize INJUVE 2003. He is part of the documentary makers collective cádiz.doc.

He manages part of the blog/teletypes machine mediateletipos together with Chiu Longina, Pablo Sanz Almoguera and Juan Gil. He is a freelance contributor for para>>forward, redmagazine.net and gramagrass.org among other digital media. With help from the European Community he has coordinated the Laboratory for New Technologies and Narrative Media zemos98, aimed at developing film and interactive projects, and workshops on understanding images and audiovisual culture for teenagers. He has coordinated workshops on Digital Narrative and Narrative Media at the Universidad Internacional de Andalucía, directed by Fran Ilich. He has actively participated in the development of projects such as Reunion03 and Transacciones/Fadaiat.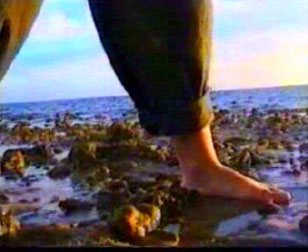 http://www.98lab.cc/pedro-jimenez