Pedro Ortuño
---
Pedro Ortuño (Valencia 1966) is an artist and professor at Universidad de Murcia, and lives in Murcia. He has been showing his work since 1989 both in video installations and in monochannel video. His education in Spain took place in the Fine Arts Colleges of Valencia and Barcelona (1986-1991). During the 1990s he studied and had residencies in various international institutions such as the DCTV (Downtown Community Television Center) in New York, The School of Art of Chicago and the Kunstakademie in Düsseldorf, Germany.

Orduño has participated in numerous group and solo exhibitions, and has produced a number of public art projects. The following are some of the most important highlights of his trajectory: Fire Within, Calm Without (Sala Verónicas, Murcia, 2007); 2move (Zuiderzeemuseum, Enkhuizen, Holland. 2007); Geografies del desordre: migració, alteritat i nova esfera social. (Sala Estudi General de la Nau. Universitat de Valencia, 2006); Identidades Críticas: Arte Español en los 90 (Museo de Arte Contemporáneo Español Patio Herreriano, Valladolid, 2006); Trencadís d'un horitzó (PhotoEspaña 2004, at Centro Conde Duque, Madrid and at the Rafael Tous Foundation, Sala Metrònom, Barcelona, 2002); Señales de video (1996), Monocanal (2002) and Locuras contemporáneas (2006) at the Museo Nacional Reina Sofía (MNCARS) in Madrid; Trasvases; artistas españoles en vídeo (Spanish Cultural Centre of Lima, Peru, travelled to the Museo de Arte Carrillo Gil. México D.F. and the Museo de Arte Moderno de Buenos Aires. Argentina, 2000); Pacto con el momento Incierto (Spanish Cultural Centre of Lima, Peru, 1999); El extraño honor de las gallinas ( Sala la Gallera, Valencia, 1998); Desde la Imagen (Sala Parpalló, Valencia, 1997); Getting There is all that Matters (Project in New York City's subway system, 1994); European Media Art Festival (Osnabrück, Germany, 1991) and El quinto Sentido del Pájaro carpintero, (Sala de San Esteban, Murcia. 1990).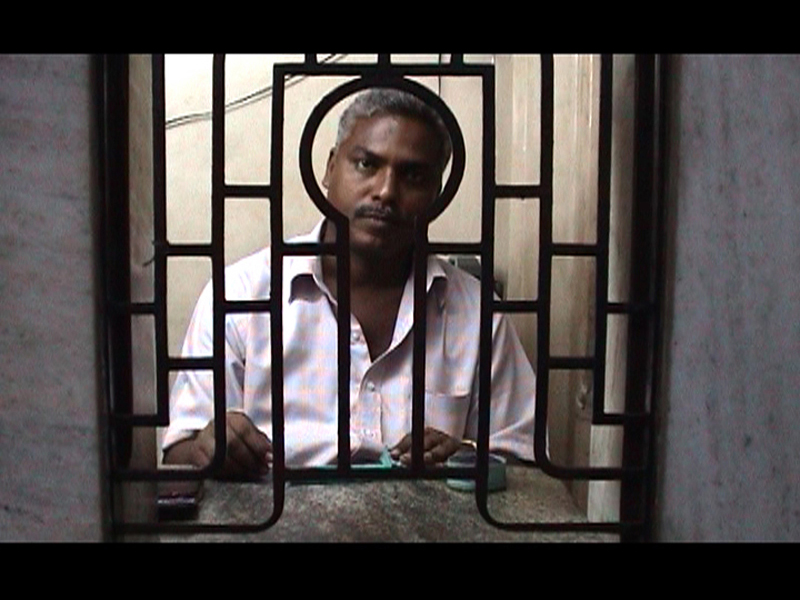 https://www.pedro-ortuno.com/
Statement
Since 1989 my research focuses on three main subjects: gender and social identity, the media as a reflection of the social, and public art as a form of social denunciation. My work is based on the given relations between tridimensional elements and the implications of image, sound, the temporal vector and the imprint of movement. My aim is to examine the link between the sculptural and the media, and the reflection of the social.